Top 10 Asus Laptops to Buy in 2023
It's no secret that Asus is one of the leading laptop manufacturers on the market. Their laptops are known for their reliability, durability, and overall performance. So, if you're in the market for a new laptop, an Asus should definitely be at the top of your list. Here are 10 of the best Asus laptops to buy in 2023.

Asus VivoBook S14
The Asus VivoBook S14 is the perfect laptop for anyone looking for a powerhouse device that offers style and reliable performance. Its slim NanoEdge bezel offers incredible visuals with stunning detail, delivering an immersive experience that's ideal for work or play. Thanks to its powerful Intel Core processor and wide range of ports, users can seamlessly switch between different tasks without any lag. Additionally, it is built for durability with its solid aluminum chassis, meaning it'll stand the test of time without fail. The VivoBook S14 looks sleek and modern and is capable of taking on whatever you throw at it.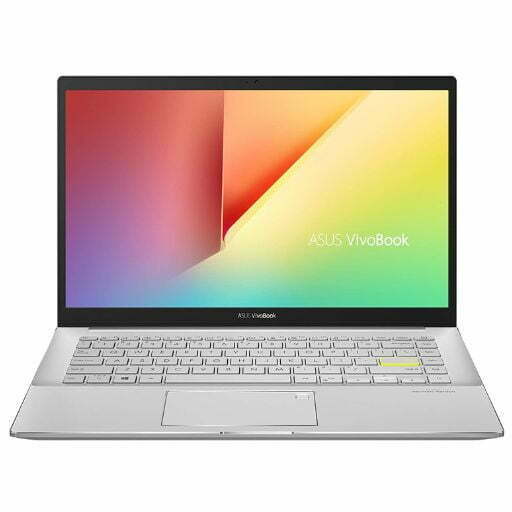 Asus ZenBook 14
The Asus ZenBook 14 is one of the top 10 Asus laptops on the market, offering powerful performance in a stylish, slim package. It's designed with portability and convenience in mind, making it an ideal choice for business professionals or digital nomads who want to stay productive on the go. This laptop is powered by a combination of the latest 8th generation Intel® Core™ processors and ultrafast SSDs for amazing multitasking capabilities that make multitasking a breeze. Combined with its 14″ Full HD display, the Asus ZenBook 14 ensures you experience your content in stunning clarity and color. And with its long battery life, this laptop will ensure you're productive all day and well into the night.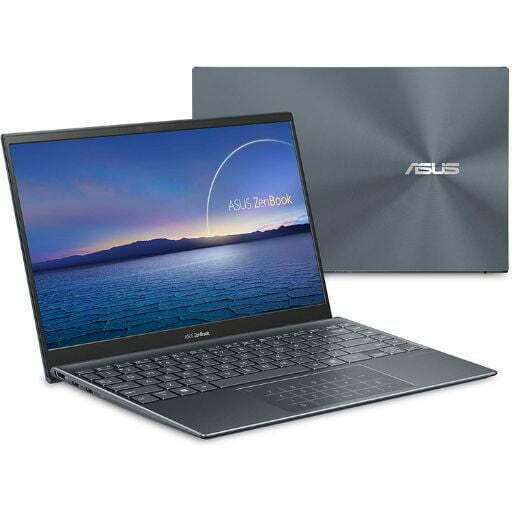 Asus ROG Zephyrus G14
The Asus ROG Zephyrus G14 is a powerful laptop designed for gamers of all levels. Boasting an impressive 14-inch screen with an ultra-slim design, this laptop features the newest AMD Ryzen™ 9 processor and GeForce RTX™ 2060 discrete graphics card, ensuring that it can handle any game you throw at it. With 8GB of RAM and 1TB of storage space, this laptop has plenty of room to store all your favorite games and applications. Moreover, its backlit keyboard lets you play in low light settings, and the advanced thermal management system keeps your hardware performing at optimal levels in even the hottest conditions. Whether you're gaming on the go or at home, the Asus ROG Zephyrus G14 is definitely up to the challenge.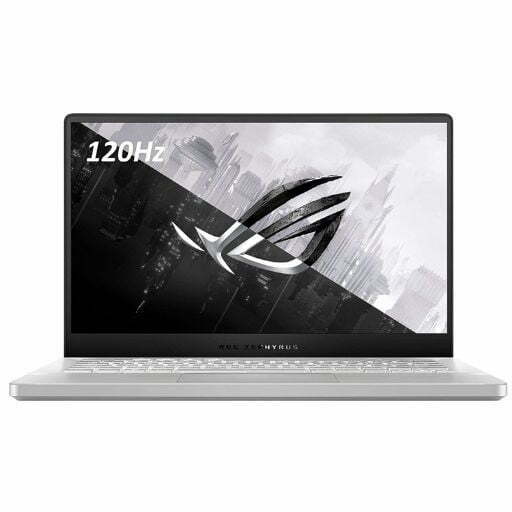 Asus Chromebook Flip C434
The Asus Chromebook Flip C434 is a powerful and stylish Chromebook laptop that ranks among the Top 10 Asus Laptops. Powered by an Intel Core M3 processor, 8GB of RAM, and 64GB of storage, this device is perfect for running multiple programs with ease. With its 14-inch full HD touchscreen display and 360-degree hinge, it can be used as both a laptop and tablet in different locations or situations. Its battery life is also very impressive, lasting up to 10 hours on a single charge. The Chromebook Flip C434 looks incredibly sleek with its all-metal build and weighs a mere 3 pounds. With its stunning design and superior performance, it's certainly worth investing in this Top 10 Asus laptop if you're looking for an intuitive and reliable Chromebook experience.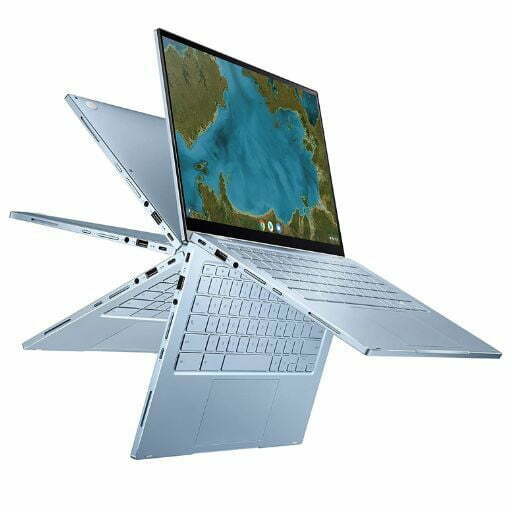 Asus Vivobook Flip 14
Asus' Vivobook Flip 14 is revolutionizing the way people use laptops. Its slim and lightweight design allows you to easily slip it into any backpack or bag so you can take it anywhere. It also features a 360° hinge that enables the laptop to immediately switch between multiple modes – taking you from writing a paper to watching movies in no time at all. With its fast-charging capabilities and solid performance, the Vivobook Flip 14 is perfect for completing tasks on the go with maximum portability and reliability. Asus has truly crafted something special that can provide users with seamless and enjoyable experiences.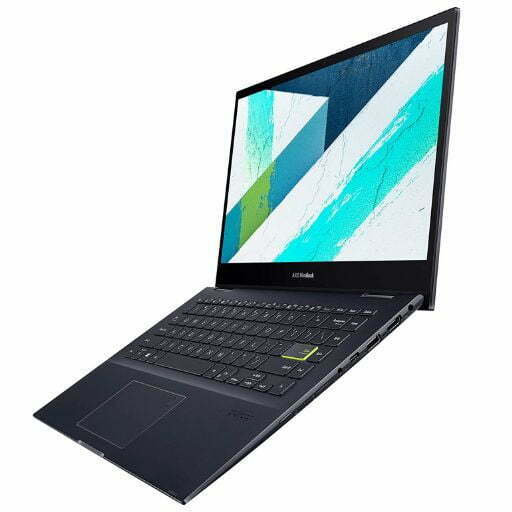 Asus VivoBook S15
The Asus VivoBook S15 is a sleek, stylish and convenient laptop for any lifestyle. An ideal computing companion, it comes with a powerful Intel Core i7 processor combined with 16GB RAM and a 512GB SSD to help you effortlessly accomplish any task. Its 15-inch NanoEdge display gives you the maximum screen size in the smallest possible form factor, with an impressive 80 percent screen-to-body ratio that makes it perfect for streaming movies or multitasking with ease. The ergonomically designed keyboard ensures comfortable typing for long sessions, and its BatteryMaster technology lets you enjoy up to 10 hours of continuous usage on a single charge. Aesthetically pleasing as well, the VivoBook S15 features diamond-cut edges and metallic finishes that turn heads wherever you go.
Asus ROG Strix Scar III
The Asus ROG Strix Scar III is positioned in the Top 10 of Asus laptops, making it an ideal laptop for those looking to experience the power and capabilities of a high-end laptop. Its 8th Generation Intel Core i7 processor, along with its 16GB DDR4 RAM, provides a great package for handling power-hungry games. In addition, it features a 15.6-inch display along with an NVIDIA GeForce RTX graphics card, ensuring that intensive gaming sessions are smooth and enjoyable. The full HD panel further adds to the clarity aspect while also reducing pixelation and blurring effects. All these come together to make this Top 10 Asus laptop the complete package – Ideal for both work and gaming needs.
Asus TUF Gaming A15
The Asus TUF Gaming A15 is a powerful yet affordable laptop that's perfect for gamers who are looking for a machine to bring their gaming skills to the next level. With its 15.6 inches full-HD display, up to 32GB of RAM, up to Ryzen 7 processor, and NVIDIA GeForce graphics card, it offers users one of the best graphical experiences on the market. Plus, it comes with MIL-STD-810H military-grade durability and extensive customization options that make it ideal for any gaming session. For an amazing gaming experience without the hefty price tag, look no further than the Asus TUF Gaming A15.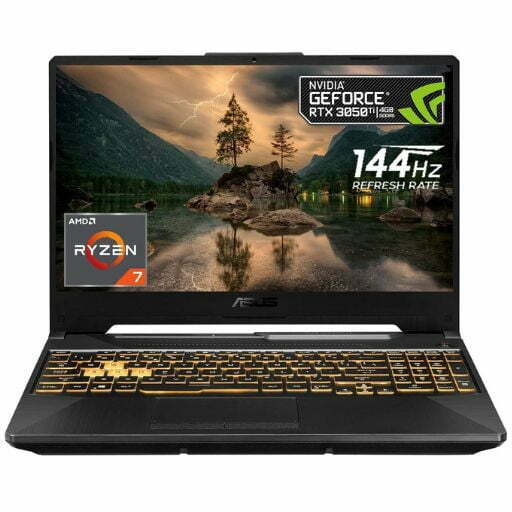 Asus ZenBook Flip S13
The Asus ZenBook Flip S13 is a powerful thin, and light laptop designed to be versatile. With up to 11.5 hours of battery life, you don't need to worry about hauling around a charger since you can comfortably work all day long without plugging in. It also features a 4-sided NanoEdge display that maximizes the viewing area for an immersive experience. The 360° ErgoLift hinge ensures the laptop always sits at the most comfortable angle for typing and viewing, while at only 0.55″ thin, this ultraportable laptop still packs mighty performance with Intel Core processors and up to 16GB RAM. With full stylus support, fingerprint reader, and gigabit-class Wi-Fi 6, there's no limit to what this amazing machine can help you do!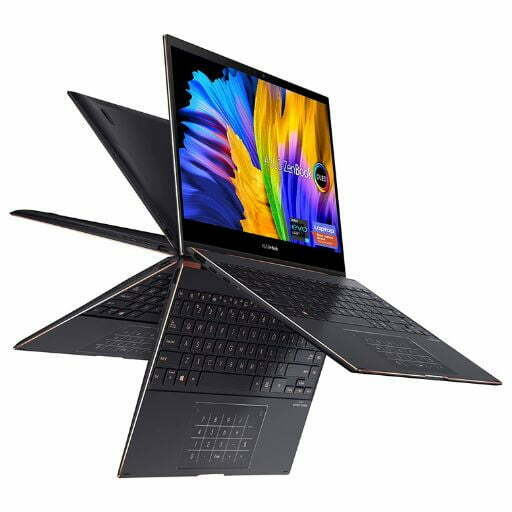 ASUS Vivobook 15 F515
The ASUS Vivobook F515 VivoBook 15 is a top contender among the top 10 Asus laptops out there. It has a powerful Intel processor and 8GB of RAM, giving you the power to work at an optimal level no matter what your task demands. The 15.6-inch display carries an FHD resolution for a stunningly vivid experience when watching videos and playing video games, while the special NanoEdge display ensures you have more viewing area in a smaller footprint. And if you're looking for extra durability, this system has been designed to take on the rigors of everyday life, making it ideal for anyone seeking dependable performance without sacrificing style or features.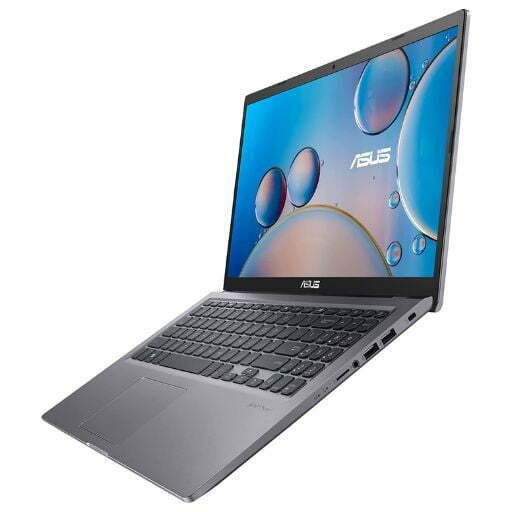 While all of these laptops have their own individual strengths, the best laptop for you ultimately depends on your specific needs and preferences. We hope this list has given you a better idea of what to look for when shopping for your next ASUS laptop. Whether you're looking for something lightweight and portable or something with serious gaming power, there's an ASUS laptop out there that's perfect for you.